Alumnus takes literature into the 21st century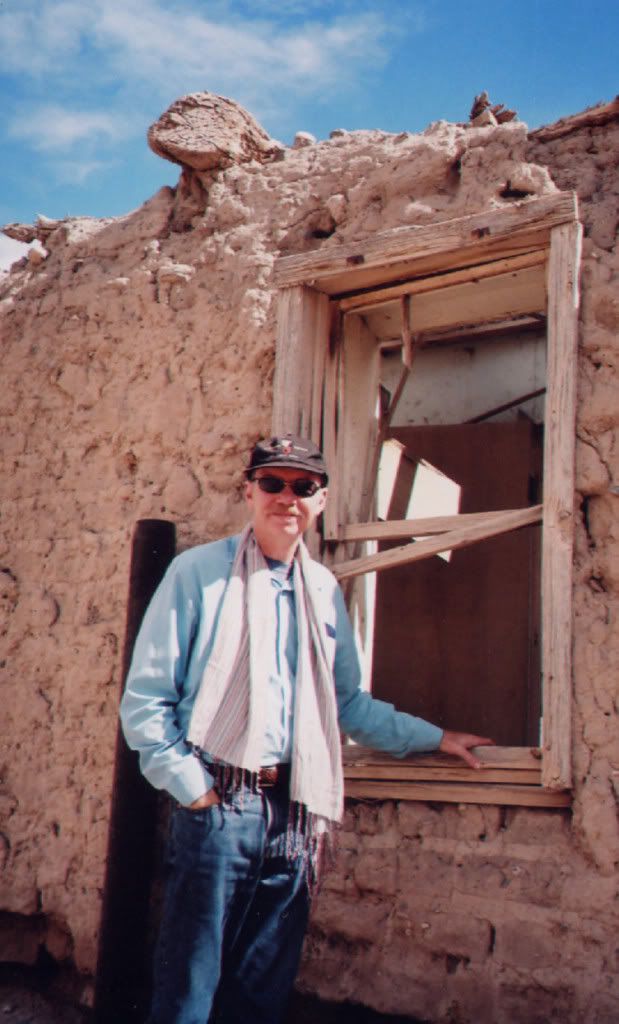 What follows is an account of English alumnus Terry Borst (B.A., 1977) and the way his education in literature and creative writing somewhat unexpectedly placed him into a career involving computers and entertainment.
Terry Borst (B.A., English, '77) first encountered a computer in the bowels of Evans Hall, as part of a research project requiring survey cross-tabulations.  Not infrequently during the semester, he showed up around 3 a.m. to deliver bundled punch cards for mainframe batch runs that resulted in reams of dot matrix printouts on green and white paper.
At the time, Terry – whose aim was always to establish a career in creative writing – figured this would probably be the only occasion he would ever have to interact with a computer.  However, across the bay, Steve Jobs and Steve Wozniak were assembling their first Apple computer, a fact which ultimately transformed the creative writing career Terry had envisioned.
Fifteen years later, in 1994, Terry was working as a professional screenwriter and co-wrote the screenplay for a space adventure videogame called Wing Commander III.  This new type of entertainment offered the scope of a movie, while inviting the player to become the protagonist of the story.  Indeed, Wing Commander III went on to win numerous awards and, during its run, broke records for sales of a game; as a result, Terry has become a sought after speaker and writer on the topic of entertainment "convergence," especially as it relates to the contemporary screenwriter.
Did this unforeseen success have anything to do with the creative writing classes Terry took in Wheeler Hall, studying with Seamus Heaney, Ishmael Reed, Thom Gunn, Josephine Miles and Leonard Michaels?  Most certainly, if you listen to Terry.  "As a writer, I always felt I had an advantage when I went to UCLA Film School and, later, into the entertainment industry," Terry says.  "I'd developed my creative writing abilities with some of the best fiction writers and poets in the world, and I had something to write about as well, due to my literary studies."  It's not by accident that Terry describes the protagonist in Wing Commander III in literary terms: "he's a little bit like Odysseus," he points out, "someone who is fighting an endless war, full of cunning and guile."
This foray into computer game screenwriting did not happen all at once, however.  Finishing his degree in English, Terry earned an MFA in UCLA's School of Theater, Film and Television, and then began having screenplays optioned while rewriting low-budget scripts, some of which, to his delight, actually got produced.  A feature screenplay "spec" landed him his first big studio screenwriting assignment and entrance into the Writers Guild of America.  After several years of assignments and options for projects that were never made, he co-wrote a television movie sequel to Midnight Run and only a few months later, entered the brave new world of videogame scriptwriting.
The experience with Wing Commander III forged a "21st century screenwriting career," and, for the last 15 years, Terry has moved between feature film work, episodic television co-writing for the much-loved BBC series BUGS, and videogame scripts.  On top of this, he has also co-authored two books on videogame development (with a new book on screenwriting slated for 2011 publication), and written dozens of articles about the expansion of screenwriting into interactive media.
Terry's professional writing career has recently led to his full-time appointment as Professor of Screenwriting at Santa Fe University, a small arts and design institution in New Mexico.  He encourages his media arts students to read as much literature as they can, so they can better develop their intellectual and creative faculties.  He elaborates on his own education in this light: "I spent innumerable hours in the stacks of Bancroft and Moffitt Libraries, reading every scrap of contemporary fiction and poetry that I could, and writing my first published poems and stories.  I never imagined that I would someday be writing dramatic scenes formatted in XML, building fictional epistolary email/social networking worlds to test data mining software, and conceptualizing frameworks for AI (artificial intelligence) narrative technologies that will augment human authoring."
He's also looking forward to further new creative writing adventures, at the "bleeding edge" of media convergence.  "My degree in English opened the door to the rest of my career," he observes, "and there's no telling what kind of careers current English majors will embark upon."  You can find out more about Terry's career path at terryborst.com, and Terry is happy to hear from fellow department alums, from the class of '77 and beyond.