The State of the Humanities: Professor Scott Saul Discusses the Issue on KQED's "Forum"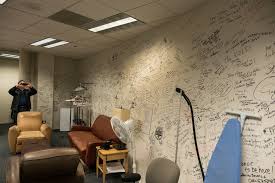 On November 19, our Director of Undergraduate Studies Scott Saul appeared on KQED's "Forum" for a free-ranging hour-long discussion on the state of the humanities on college campuses. Saul was joined by Richard Brodhead, President of Duke University, and Debra Satz, associate dean for the humanities and arts at Stanford University. Listeners might be especially curious to hear how different the "state of the humanities" appears at Berkeley, where majors like English, History and Philosophy continue to be a draw, as opposed to Stanford, where forty percent of the undergraduates now concentrate in its engineering programs.
Click here to listen to the conversation.


Posted by Jeffrey Blevins