"Homesick for Horror": Introducing the Winner of the R1B Essay Prize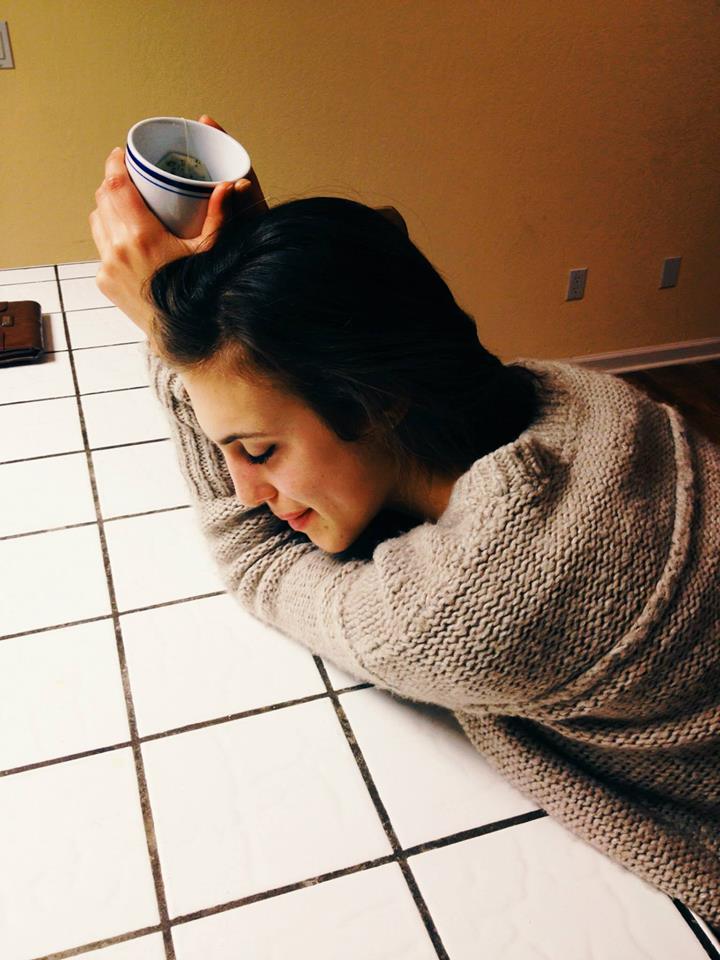 We've already introduced the winner of the R1A prize. Now, meet the winner of the R1B prize. Every year, graduate students in the English department teach numerous sections of R1B, a reading and composition course with a final, longer research paper. At the end of the year, teachers submit their best students' papers to be considered for an essay prize. This year's winner was Celina Maiorano, whose essay, "Homesick for Horror: The Gothic of Nostalgia," was written for Katie Fleishman's course "American Beauties." Below are reflections from both Katie and Celina.
Click here to read Celina's essay.
Katie Fleishman:
Celina Maiorano's "Homesick for Horror: The Gothic of Nostalgia" traces the elegiac making of myth and meaning in Vladimir Nabokov's Lolita (1955) and Jeffrey Eugenides' The Virgin Suicides (1993). Maiorano argues that the unreliable narrators of both texts "substitute the mundane with myth," exoticizing and deifying the girls they describe, but doing so through objects of ordinary Americana that nevertheless "dissolve[e] them into the mundanity of collection." The narrators' "nostalgic narration" breeds a "macabre tension" between their static aesthetic descriptions and the changing realities of the girls' invisible inner lives, with the texts acting as "a form of taxidermy, an attempt to preserve… ephemerality." Taking up the concept of the Kantian sublime, Maiorano holds that despite aesthetic repetition, the narrators ultimately fail to overcome their own incomprehension, so that "subliminal transcendence is rendered incomplete and the moral allegory never arrives."
I had the pleasure of teaching Maiorano in both R1A and R1B this year and observing the growth of her extraordinary skills in critical thinking and argumentation. She seamlessly integrated the ideas of her classmates into her own thoughtful comments, and her written work consistently transformed our class discussions into essays altogether unique to her own imagination and intellect. In R1B, students are asked to hone the skills of close reading and argumentation developed in R1A in order to pursue a final research paper of their own devising. Maiorano's essay is an example of such independent research at its best; alive with evocative turns of phrase, it both integrates and questions her research sources and engages with the ethical uncertainties and aesthetic complexities of each text, refusing to neatly constrain either one in the "compare and contrast" mode. Rather, the reward for Maiorano's reader is an expansion of the experience of these novels and their many haunting nuances.
Celina Maiorano:
I have to admit that I entered the contest with an advantage: I was lucky enough to have Katie as an instructor not one but two semesters, for R1A as well as R1B. Katie actively made a community of our little class, encouraging every student to participate in the seminary-style discussions that were continued outside of the classroom through a twitter hashtag she created for sharing observations and thoughts. Somehow she had the time to bake us cookies and brownies and bring coffee for our sleepy brains. I am inspired by her insightful judgment and the depth of her passion for the topics; despite her brilliance and experience she is always enthusiastic, humorous, and eager to explore new perspectives. Plus she loves Mad Men.
I usually dread writing an essay until exhaustion grants me delusional clarity the night before it's due. However, something about Katie's class set the wheels in my mind turning. The course's subject matter was rather dark (featured in the course description was a warning that the syllabus included plenty of explicit works): we reflected on violence and sexuality as a set of evolving aesthetic decisions in (mostly) postmodern American literature. The class examined films including Psycho, Taxi Driver, and Pulp Fiction in addition to various forms of literature, through the lens of classical and contemporary aesthetic theory. We also considered the portrayal of gender, race, and sexuality. To briefly trace our trajectory, we began with Immanuel Kant and concluded with Miley Cyrus.
So fascinated was I by everything we discussed that I couldn't decide what topics to discard for the term's final paper. I was particularly drawn to Lolita and The Virgin Suicides as narratives constructed from discrete memories. In an age marked by the instant and ephemeral, why is nostalgia still so fundamental to the construction of identity? The link between commodity culture and objectification was also intriguing. Then research led to more brilliant perspectives to incorporate into my paper. What wondrous observations other readers of these novels had uncovered, and how elegant their analyses! I tried to stuff it all in, the uniting thread being the question: should readers trust the narrators' professed moral growth? To my surprise, closer study led to an interpretation that was more aesthetic than didactic, reflecting the consumerism of these postmodern times. The essay is dizzying to reread but incites fond memories. I kept sticky notes under my pillow in case of midnight enlightenment, and though mostly fueled by procrastination, for once began working on it way before the due date.
I am so grateful for this award, but more so for what it represents: having learned to find pleasure in the process of writing and approach the intricacies of literature with curiosity.