Reflecting on Berkeley Connect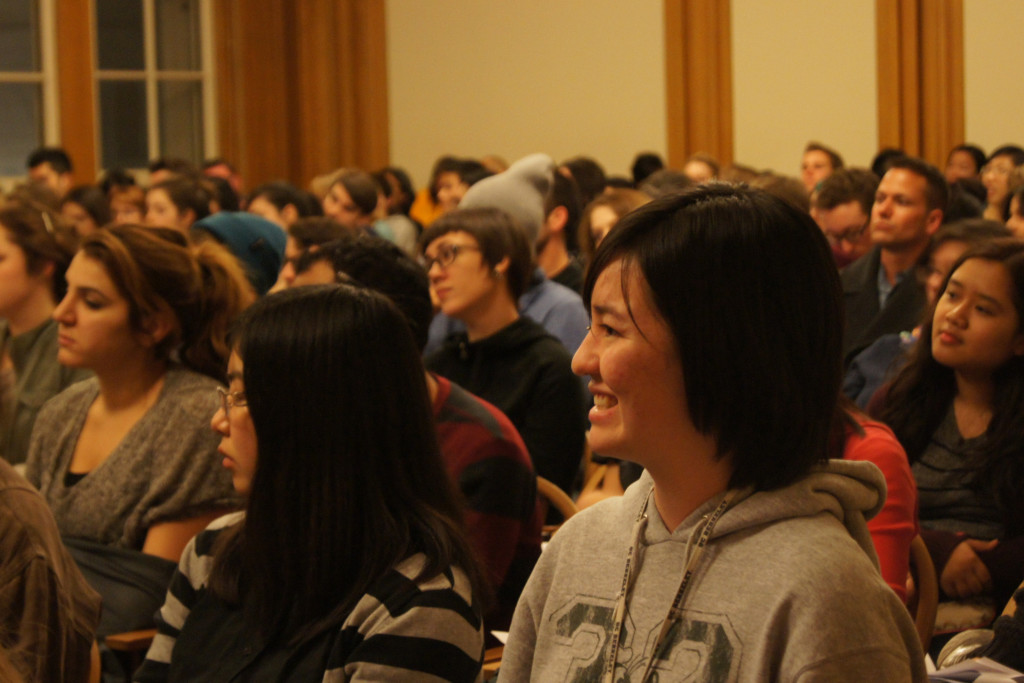 Berkeley Connect, a mentoring program connecting graduate-student mentors with small groups of undergraduates, began in the English Department in 2010 with a gift from Peter Chernin ('73). This year will mark the fifth anniversary of the program, which has recently expanded to other departments. To celebrate, be will be publishing a series of reflections by mentors in the coming weeks. Throughout the year we will be adding to these reflections other articles and testimonials by mentors, mentees, and faculty leaders in the program.
The first reflection comes from Irene Yoon.
When I started as a Berkeley Connect fellow, friends who had done it before assured me that this year I'd enjoy all the best things about teaching—getting to know great students, having fun and interesting conversations about literature, and best, best of all (for everyone involved, no doubt)—no grading! Now that the year is over, I wholeheartedly agree, with the addendum that the program really gave me a chance to enjoy all the best things about teaching Berkeley students. For the last nine months, I met with sixty upperclassmen and/or recent transfers who just wowed me with their curiosity, grit, and enthusiasm. Before coming to Berkeley many of them had taken time off to work other jobs, to help their families, to travel, to serve in the military, to have children, to figure things out—to live other lives and bring a wealth of experience to their college careers that I can only imagine as more or less a perennial student myself. Others came straight through as I had, but they often did so with a clarity and determination to see and explore what these years had to offer them that was no less impressive to me. Regardless of where they came from, they had in common a distinctive commitment to really showing up—to being fully present in Berkeley Connect, in their classes, in their dorms, in their labs, in their plays, in their clubs, in their volunteer work, in their jazz bands—not just physically (no mean feat considering how busy many of them were), but intellectually and emotionally too. So many conversations with my students have reminded me what it looks like to have a genuine passion for learning about the world in order to be that much better at being in the world, and that, for me, truly has been the best thing about teaching.