Review of Pedro Calderón de la Barca's Life is a Dream at CalShakes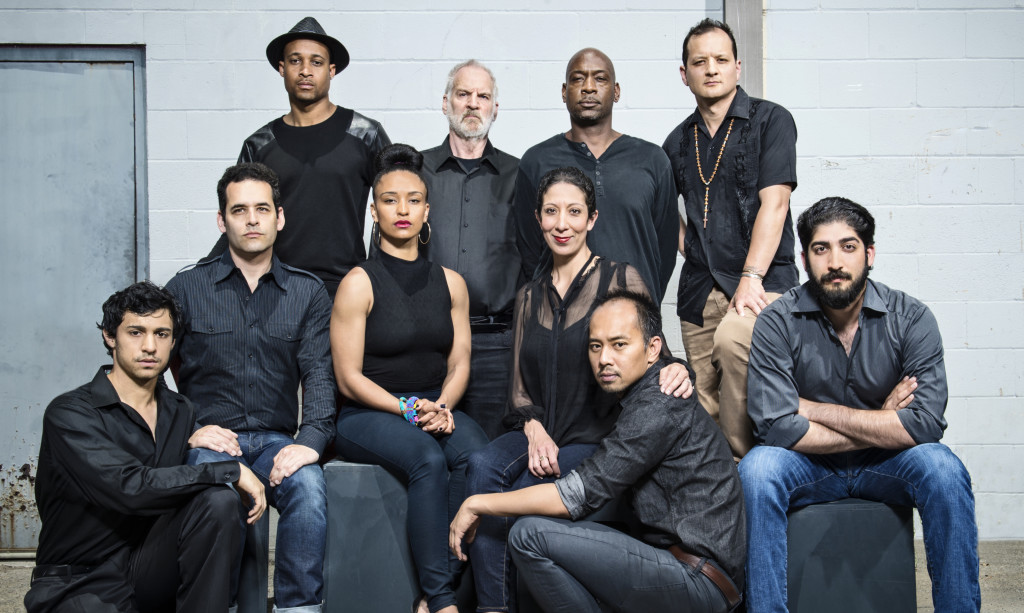 In "On the Scene," a series on theater, we ask current graduate students to review select local plays. For those of you in the Bay, this will be an excellent way to keep track of nearby theatrical offerings. For those of you elsewhere, perhaps these reviews can re-create a little slice of Bay Area theater for you.
This is a review by Tyleen Kelly of CalShakes' production of Pedro Calderón de la Barca's Life is a Dream, directed by Loretta Greco and adapted by Nilo Cruz. The show runs at The Bruns Amphitheater at 100 California Shakespeare Theater Way (formerly 100 Gateway Blvd.), Orinda, CA 94563, until August 2nd. Call the box office or visit their website for more information: www.calshakes.org / (510) 548.9666.
The famous Spanish 17th century piece Life is a Dream by Pedro Calderón de la Barca is currently being performed at the California Shakespeare Theater. The play was recently translated by Nilo Cruz—winner of the Pulitzer Prize for the play Anna in the Tropics. Perhaps in defter hands his lighter script would still hold the soul of Calderon's work (though I admit I missed the more ornate qualities of earlier translations on occasion). Unfortunately in this production the barer language was not fleshed out with lively force to accomplish that task. I generally did not witness the words of the drama to have sprung from the inner challenges or desperate desires of its characters.
There is an important moment early in the play where Segismundo (the deserted son of King Basil of Poland who has been raised in confinement and in ignorance of his birth) first fully gazes upon Rosaura, a woman disguised as a youth who is trying to avenge her lost honor by Basil's nephew Astolfo. The masked femininity of the latter, her genuine pity—or both—subdues Segismundo's habitual rage in a way that remains mysterious to him. Yet the inner transformation of Segismundo's passions seemed too quickly passed by in this moment, and only the words remained, which was typical of other pivotal moments.
The action of the play involves the journeys of these two characters as they seek their lawful places in society. A ruse is played on Segismundo by his father wherein he "dreams" (but in fact experiences) that he is reinstated as prince of the kingdom, but his inability to behave properly in a civilized (though still threatening) system becomes apparent. I thought this could have been a powerful opportunity for the audience to grapple with its understanding of the pressures and inhumanity of solitary confinement, but though the director Loretta Greco made other choices that made the action more contemporary, this did not seem to be a clear one. In turn I found the choice to incorporate helicopter sounds and visual contemporary firearms to merely add an anachronistic confusion, considering the main battle scene on stage still relied on swordplay.
Costuming could have been one area where the location of this action was made more specific, though it was not. I was especially confused with the clothing for Basil's niece Estrella who fittingly wore golden tones to match her starry name but in fact looked more like a 1980s futuristic singer in a music video.
The comic relief of Clarin, played by Jomar Tagatac was mostly successful if a bit heavily presented—though the choice to pull out a discotheque gyration to cheer another character would be better employed during the rehearsal period as a means of developing a more temporally appropriate movement.
Perhaps heaviness is a way to express the chief problematic element of the production. A lighter script calls for gravitas flexibly offered through physical acting and finely nuanced character work. Instead the cast often stayed still when not speaking and were merely gestural when it came time to speak. I did not note strong character work from the members in general. My strongest confusion was caused by Sean San Jose (Segismundo) whose dull and contorted delivery was not in tune with the incisive curiosity of his words. Some moments of puerile whininess may add a fleck of tone in a presentation of this character but should not be used as the foremost color.
I look forward to future productions and attention to Calderón's work, and hope that a variety of translations will still be considered viable for contemporary audiences.
CalShakes' production of Life is a Dream is playing until August 2nd. Call or visit their website for more information: (510) 548.9666; www.calshakes.org