English Department gets "wordy" with 2015 Big Give campaign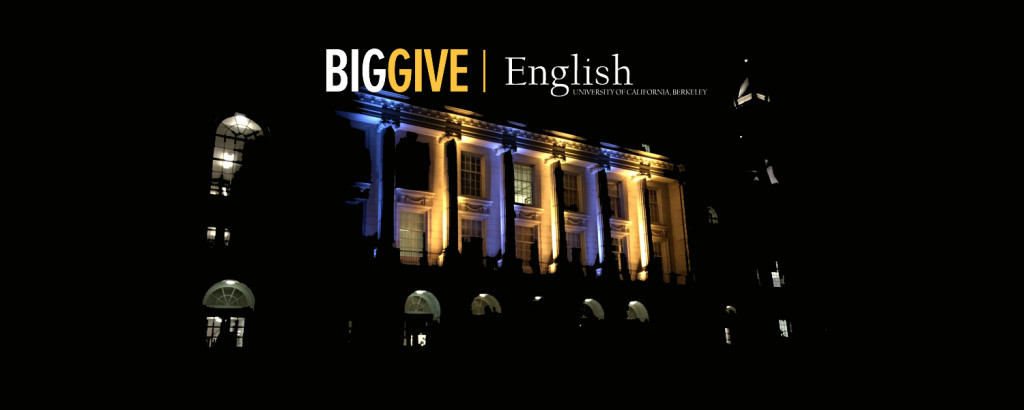 On November 19th, 2015 UC Berkeley's held it's annual 24 hour fundraising drive, The Big Give.  Thanks to our donors, the Department was able to raise over 350% of last years donations during this fundraiser!  If you missed out on participating and want to give, please visit here.
In honor of the occasion, English Department faculty and staff shared their favorite "Big Words" on the days leading up to the event.  Here are their words – we hope you enjoy!