Holloway Poetry Series Welcomes George Stanley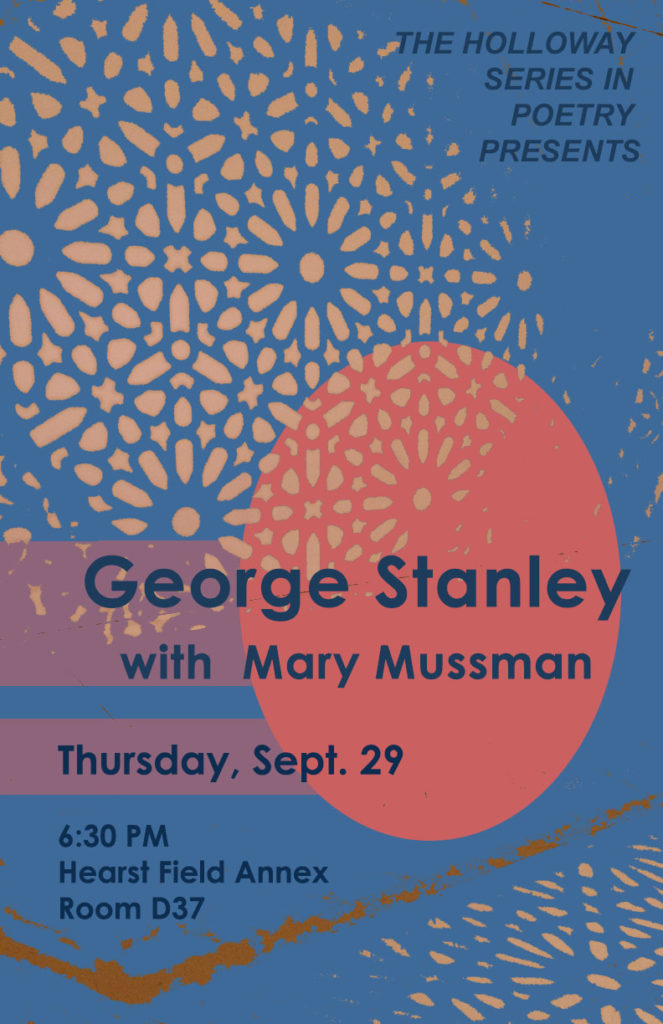 Each academic year, The English Department's Holloway Series in Poetry welcomes several renowned and rising contemporary poets to campus to share and celebrate their work.
This week, the series welcomes Vancouver poet George Stanley. His books include Vancouver: a Poem, Gentle Northern Summer, Opening Day, The Stick, and You. He is the recipient of the 2006 Shelley Memorial Award for Poetry. Below you will find his poem, "Veracruz," from his book A Tall, Serious Girl (2003).
Stanley's reading will be held September 29th at 6:30pm in room D37, Hearst Field Annex. The event is free and open to the public.
VERACRUZ
In Veracruz, city of breezes & sailors & loud birds,
an old man, I walked the Malecón by the sea,
and I thought of my father, who when a young man
had walked the Malecón in Havana, dreaming of Brazil,
and I wished he had gone to Brazil
& learned magic,
and I wished my father had come back to San Francisco
armed with Brazilian magic, & that he had married
not my mother, but her brother, whom he truly loved.
I wish my father had, like Tiresias, changed himself into a woman,
& that he had been impregnated by my uncle, & given birth to me as a girl.
I wish that I had grown up in San Francisco as a girl,
a tall, serious girl,
& that eventually I had come to Veracruz,
& walking on the Malecón, I had met a sailor,
a Mexican sailor or a sailor from some other country—
            maybe a Brazilian sailor,
& that he had married me, & I had become pregnant
by him,
so that I could give birth at last to my son—the boy
I love.