EUA's Humans of English: Michael Jeong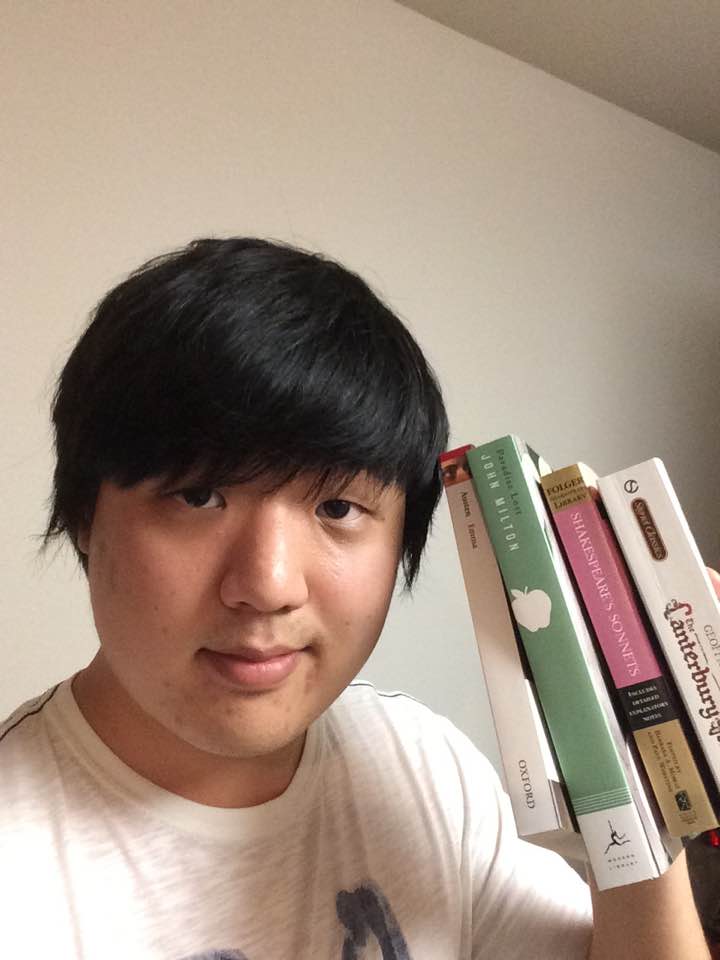 When it comes to undergraduate students in the English Department, The English Undergraduate Association is a community touchstone for one of the largest departments in the College of Letters and Science at UC Berkeley. Since 1993, the English Undergraduate Association has hosted activities, provided opportunities to network, and helped English majors connect with one another.
In this spirit, we have created a new series for the Wheeler Column: EUA's Humans of English, which will highlight the stories of English majors in the department.  This reflection comes from Michael Jeong ('19.)
Hi there. My name's Michael. I'm a 20-year-old millennial who's not sure how life works, but intends to cheerfully march forward regardless. Born and raised in South Africa to Korean parents, I discovered at a young age that my greatest passion was literature and narrative. It didn't matter to me in what form the story came; whether in books, poetry, cartoons, comics, TV shows, films, the wrapping interested me less than the gift did. So perhaps it's unsurprising that I chose English as my major.
Employment hangs overhead like an eternal cloud, grey with the threat of rain. It's impossible to ignore and equally foolish to attempt to do so; one can't realistically outrun a cloud. So with the knowledge that it's an inevitability, I decided to work with it. Growing up in post-apartheid South Africa helped me gain perspective into what truly generates peace and, consequently, prosperity: compromise and cooperation.
So I decided that if I must work, then I'll find a job which I can enjoy. My choice of occupation is as of yet undecided; standing at the crossroads without a sign, the paths ahead are shadowed and uncertain, and choosing a major will commit myself to stepping down one of them. But with the English major, not only are fewer paths closed, but the ones which remain open have become that much brighter.
I don't think that it would be an exaggeration to say that English literature is one of my oldest friends. From childhood, my mind was nourished with books much like my body was nourished with food. And as I grew, so did my readings. Fairy tales and Dr. Seuss rhymes gave way to Harry Potter and Percy Jackson, which in turn led to The Merchant of Venice and Macbeth, who stepped aside for Frankenstein and The Lord of the Flies. Worn spines, well-thumbed corners, yellowing pages, the waft of paper… these all evoke that warm familiarity of nostalgia, and yet their contents are ever-changing. It's like an old friend who, every time you meet, has a story to tell, be it new or old.
Storytelling is one of the most ancient of human traditions, and committing those tales to written form is hailed as the mark of the accomplished civilization. Literature is the cornerstone of culture; it is our most enduring form of communicating with the past. To speak across centuries is a rare thing indeed, and without writing those words are easily lost to the abyss of time. It is thus that I hold English literature dear: the comfort of a good story, flavored with the fathomless bounty of knowledge.
We are the stories that we tell ourselves. So then why not learn to become a storyteller?