The Holloway Series in Poetry welcomes Renee Gladman and Nicole Trigg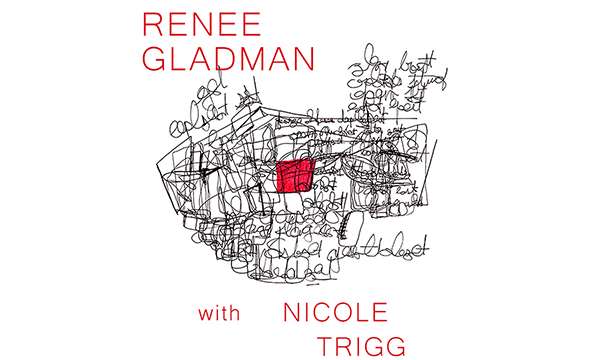 Each academic year, The English Department's Holloway Series in Poetry welcomes several renowned and rising contemporary poets to campus to share and celebrate their work.
This week, the series welcomed Renee Gladman reading with Nicole Trigg. Renee Gladman is the author of ten books of poetry and prose, including her series of fictional works set in the imaginary city-state of Ravicka: Event Factory (2010), The Ravickians (2011), Ana Patova Crosses a Bridge (2013), and Houses of Ravicka (2017), all available from Dorothy, a publishing project. Calamaties (Wave Books, 2016) is a collection of linked essays on writing and experience. Prose Architectures (Wave Books, 2017) is her first monograph of drawings. She lives in New England with poet-ceremonialist, Danielle Vogel.
Nicole Trigg lives in Oakland. She is the author of two chapbooks, Double Cup (2011) and Slats (Hooke Press, 2016). Recent writing is published in Blind Field: a journal of cultural inquiry, SFAQ, and Macaroni Necklace (with collaborator Art Middleton). She is a graduate student and instructor in Italian Studies at UC Berkeley.
The reading was held on Wednesday, October 11, at 6:30 pm in the Maude Fife Room (315 Wheeler Hall).
Below are two excerpts from Event Factory, one of Renee Gladman's Ravicka novels.
We stopped when we reached what looked like a street, perhaps an avenue that ran through the center of the dense city. It was not a street. I could not call it that. It was a side, a walkway. It could not have held traffic. The whole city was this one building, reproduced dozens of times, placed haphazardly into the ground, and what separated the one from the other were these narrow lanes. The city was a maze; it was cramped. I wanted to rub my face in it.

….

Yet, what words besides "old" and "extraordinary" can I use to describe life there? And were I to write the description in the language of these hidden people what symbol would I use to represent air? You would want to listen to this language. I am sure of this, because to hear a person speak in gaps and air—you watch him standing in front of you, using the recognizable gestures—opening the mouth, smiling, pushing up the eyebrows, shrugging the shoulders—and your mind becomes blank as you try to match this with the sounds you hear. An instinct says tune it out, but something deep within fastens your attention. Your mouth falls open. You taste the strangeness; you try to make the sound with your mouth. That is speech. Now, how do you do this in writing?