A Season in Sligo at the Yeats International Summer School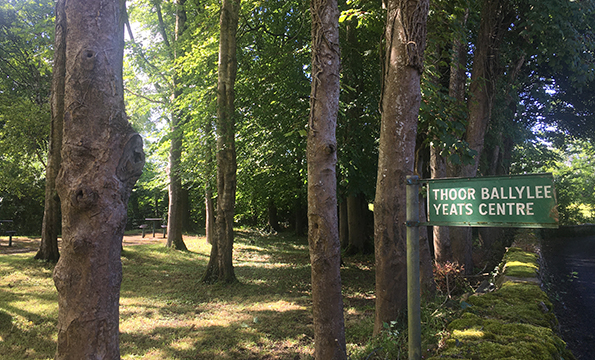 —by Meaghan Allen
His soul swooned slowly as he heard the snow falling faintly through the universe and faintly falling, like the descent of their last end, upon all the living and the dead.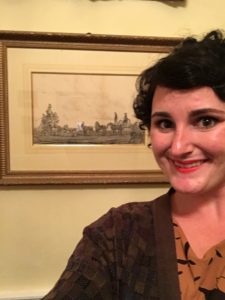 Ever since reading the last lulling, fainting line of James Joyce's short story "The Dead" in my senior year of high school, Ireland has haunted me. I had always felt a draw to Ireland (and not merely because I am born on St. Patrick's Day or of Irish descent) but because there is something mystic in the idea of the 'Emerald Isle,' a place where magic still seems alive and landscapes are untouched by man or time despite the harsh realities of war, oppression, and suffering. This summer, I had the wonderful opportunity of being able to discover why Ireland is indeed the Emerald Isle: because its people are enthusiastic, warm-hearted folk; its art, especially literature, is ethereal and captivating; and its lush, green landscapes draped with mist are bewitching, evoking a sense of timelessness. Ireland, her writers, and her stories are unlike anywhere else, filled with cadence, poetry, melancholy, and longing.
When I first applied to the Yeats International Summer School (YISS) scholarship, I did not know what the YISS was or that it even existed. I Googled the program and its website, but even after hours of exploring the website – reading through FAQs, biographical snapshots of lecturers, and one YISS program from the 1970s – I still felt a bit vague about what the program actually is or does. All I could truly gather was that, due to the school's name and its affiliation with the Yeats Society, anything and everything regarding the Irish poet W.B. Yeats would be fair game for the ten-day summer school. Having just completed Professor Eric Falci's Irish Literature course at UC Berkeley in the spring, which was a wonderful – if at times overwhelming – wellspring of knowledge about Ireland including Ireland's history and its trauma, Irish literature, Irish traditions, etc., I believed I knew enough about Ireland to understand and appreciate the small details or insights the Yeats International Summer School had to offer.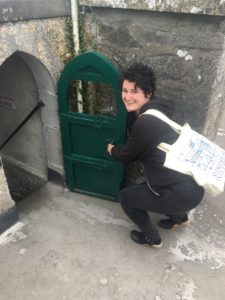 Being completely honest, I had no clue what to anticipate – any recollections I do have of my expectations are colored by my ambivalence of discussing poetry, especially Yeatsian poetry that is elaborately filled with the bizarre and occult. Regardless of my uncertainties, I was surprised. Absolutely and wonderfully surprised. My entire time at the YISS was stimulating, cheerful, exhausting, informative, breathtaking, inspiring, and positively memorable. I never thought I would want to arrive early to 9 am morning lectures during the summer to discuss the mycelium connections between hunger strikes and Irish resistance (Professor Joep Leerssen's lecture) or the resilient power of printing Irish literature in Ireland through the small independent Cuala Press (Professor Rosie Lavan's lecture). But it was fun! Being surrounded by a hundred other people who wanted to be there and share their thoughts not because they were receiving a grade but because it gave them pleasure – that was truly unique and reaffirmed my desire to apply to graduate school this upcoming fall.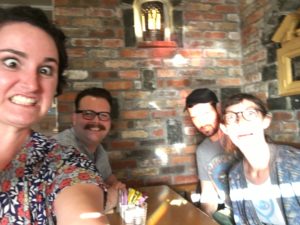 When not in lecture, my fellow Yissians and I were busy exploring either: the quaint, magical town of Sligo; the greater counties of Sligo, Galway, or Mayo by bus; or attending hikes through the local wood with Yeats Society President Martin. In the afternoon we would leave for our specialized seminar that varied in subject from "Young Yeats" to "Late Yeats" to Yeats and other Irish poetry. I was in the "Yeats, Heaney & Modern Irish Poetry" seminar with Professor Rosie Lavan of Oxford University which was truly exceptional and opened my eyes to the astounding brilliance of Seamus Heaney, the sorrow of Patrick Kavanaugh, and the raw strength of Eavan Boland.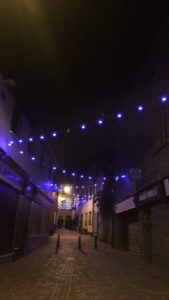 Aside from the staggering beauty of Ireland, the friends and memories I made at the YISS are ones I will always appreciate and never grow tired of. Walking along the Garavogue River late in the evening, with the recently rained upon streets reflecting the streetlights in fractured pools; the rhythmic, soothing lapping upon the shore of Lough Gill; laughing in a dimly lit, hundred fifty-year-old pub with friends from around the world; listening to locals sing old Irish folk songs or recite poetry with a miraculous sense of community and kinship – these are memories that cannot be forced or anticipated. Having the opportunity to go to Ireland and participate in the YISS felt not so much like traveling or school, but instead like a homecoming, a return to my roots, and every time I think about my time there or come across a photo or speak with one of the many friends I made, I can feel a nostalgic yearning in my chest.
Ireland, I can feel and hear it in the deep heart's core.
Meaghan Allen was a 2016 graduate of the English Department and a Haas Scholar. She now teaches high school humanities in the Bay Area.