John Shoptaw Featured in Transbay Terminal Display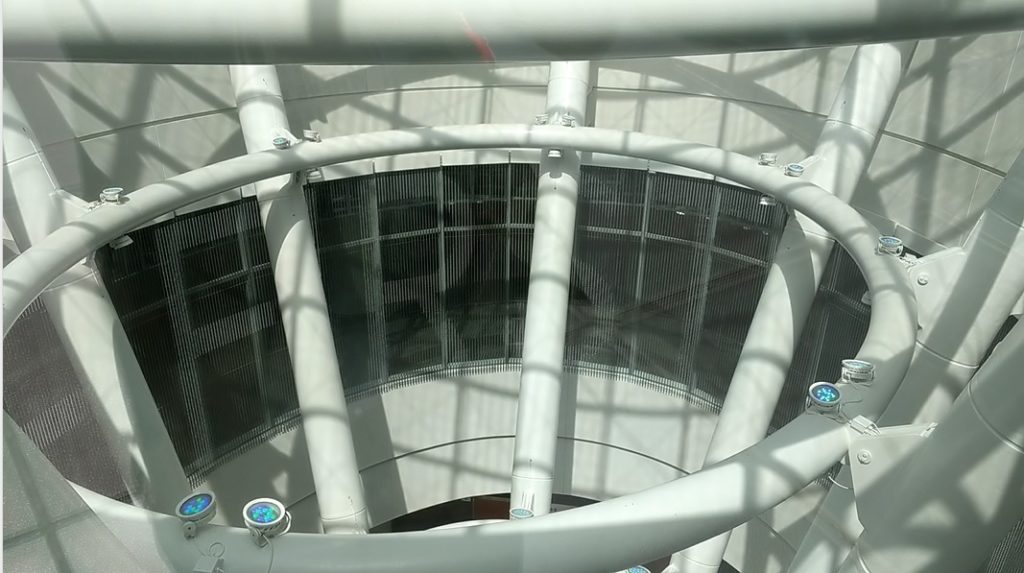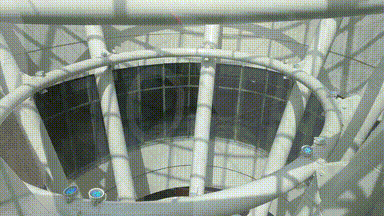 182 feet of LED screen wraps around the circumference of the Grand Hall in San Francisco's new Transbay Terminal.  Continuously running across the screen in letters 16 feet tall are texts from over 40 writers, including Maya Angelou, Harvey Milk, Machine Gun Kelly, and the English department's John Shoptaw.
The display, called "White Light," was designed by Jenny Holzer, an artist who specializes in putting words in public spaces.  She is wildly popular.  Her work is scattered over the continents, from City Hall in Singapore to the Reichstag in Berlin to one particular BMW race car that finished the 2000 Petit Le Mans in fifth place sporting phrases in phosphorescent paint such as, "Lack of charisma can be fatal."  For "White Light" she apparently wanted to include a sample or two from the Bay Area's local ecopoets.
Google "ecopoetry" and the first thing that comes up, after the featured snippet from Wikipedia, is an article written by John Shoptaw for Poetry Magazine called "Why Ecopoetry?", subtitled partly in answer, "There is no Planet B."  Shoptaw supposes this is the reason he was the one who got a letter from the offices of Jenny Holzer asking for Bay Area ecopoets.
What is ecopoetry?  "If a contemporary nature poem," writes Shoptaw, "leaves its reader in still contemplation of Mother Nature's creatures, it risks being complacent, even…immoral."  Ecopoetry, on the other hand, "is nature poetry that has designs on us, that imagines changing the ways we think, feel about, and live and act in the world."
Shoptaw heard nothing back from the offices of Jenny Holzer for quite a while.  Nothing, until they wrote and asked him if they could add "Dry Song" to their selections from Joan Didion and Chimako Tada and others.  Now tourists and workers in transit at the Transbay Terminal might look up to see his poem running around the Grand Hall while they ride escalators, while they wait for busses, while they stroll the rooftop garden.  They might look up just in time to see the last few lines of the poem, written at the height of the most recent California drought.  It is an invocation for rain, a prayer:
why only days of speechless blue,
forests numb with riddled pine?