Amanda Jo Goldstein Wins MLA Prize for a First Book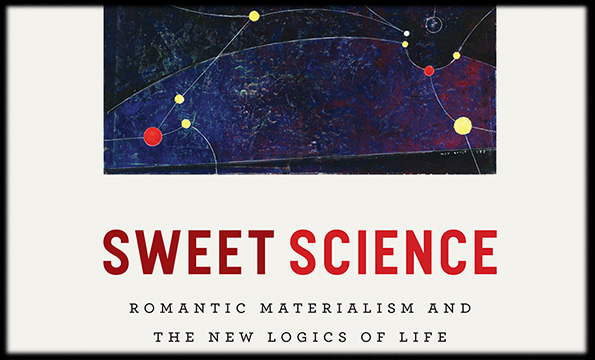 The MLA Prize for a First Book has been awarded to Amanda Jo Goldstein for her book Sweet Science:  Romantic Materialism and the New Logics of Life.  The committee's citation for Goldstein's book reads:
Ambitious, learned, and extraordinarily precise, Sweet Science: Romantic Materialism and the New Logics of Life magnificently reshapes our understanding of life and the forms through which it is given to experience. Revealing how poets and thinkers of the Romantic era and beyond conceived of life as neither drive nor telos but as transient, contingent assemblages, Amanda Jo Goldstein offers us a new poetics and a new politics of alliance, contact, context, and commingling of subject and object, knower and known.  She reveals that the atoms so vividly imagined by Lucretius gave modern thinkers new ways to depict form, meaning, and bodily identity as historical, material events occurring in a strange and wonderful natural universe common to all and composed by all.
The MLA Prize for a First Book was established in 1993. It is awarded annually for the first book-length publication of a member of the association that is a literary or linguistic study, a critical edition of an important work, or a critical biography.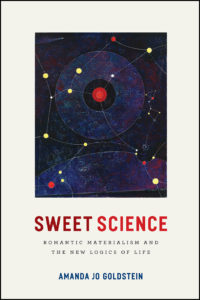 Sweet Science has also won the Kenshur Prize, awarded by the Center for Eighteenth-Century Studies at the University of Indiana.
"Sweet Science is a tour-de-force of interdisciplinary scholarship. In its subject matter it ranges deftly from Blake's mythology to Goethe's morphological writings to Kant's metaphysics to the early Marx. In its conceptual concerns it ranges equally deftly from Lucretian materialism to Romantic figuration to post-classical physics to contemporary ontogeny. This book truly exemplifies the values and scholarly aspirations long promoted by the Center for Eighteenth-Century Studies."
The prize is named in honor of the work of Oscar Kenshur, professor emeritus of comparative literature at Indiana University, a dix-huitièmiste par excellence, former Chicago cab driver, and one of the founding members of the Center. It has been awarded annually since 2007. For more information, see here.