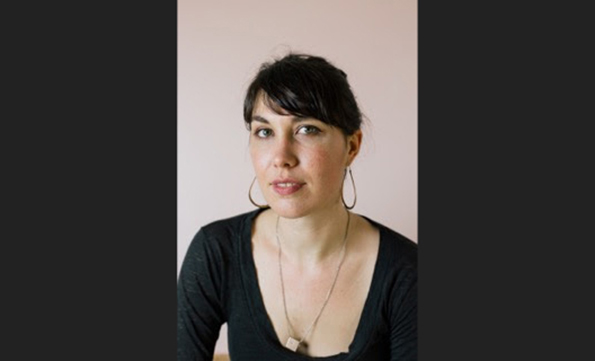 In the spring semester of 2017, Tessa Rissacher took Prof. Scott Saul's American Studies H110, "The Bay Area in the Seventies." It changed her life. Students in the course worked on research projects that became part of an extraordinary website and cultural archive, "The Berkeley Revolution."  The website traces the social and cultural transformations centered in Berkeley during the 1960s and 70s; with over 500 documents and images, it opens a window onto an iconic era. The students' projects touch on a wide variety of topics, from disability rights to the ecological movement, from city planning battles to street fashions, from LGBT organizing to desegregating Berkeley schools and the fight for Third World Studies at UC Berkeley.
One of the most well-known cultural landmarks in 1970s Berkeley was Rainbow Sign, a Black Arts center and restaurant that the website describes as "somewhere between a Black Nationalist headquarters and middle class social club." Tessa and her project partner Max Lopez curated the digital archive for Rainbow Sign, bringing to light an extraordinary series of texts and images that transform our understanding of black history. Many of those documents came from the archive of Rainbow Sign's founder and leader, Mary Ann Pollar, which is held by her daughter, Odette Pollar.
The result is remarkable. Rainbow Sign stood at the center of a vibrant political, intellectual, and artistic community; it hosted musical and dramatic performances (by such artists as Nina Simone, Taj Mahal, and Odetta); poetry readings and literary speakers like Maya Angelou, Alice Walker, and James Baldwin); lecturers (like Huey P. Newton); art exhibitions; dances; news conferences; film showings; and book fairs.
The center offered meeting space for political groups; organized arts programs for local schools; provided financial and emotional support for teenagers and young people; hosted dignitaries like Congressman Ronald Dellums and Congresswoman Shirley Chisholm; and in addition, contained a restaurant and catering service. Tessa's work creates a vivid portrait of the activism and creative ferment that characterized the African-American community in the East Bay during the 1970s.
Tessa's work was funded in part by grants from the University; as she writes her senior honors thesis, she is hoping to find additional funding for travel and archival work. Projects like hers show how significant undergraduate research can be, not only to the academic world, but also to the broader public. Gifts from alumni/ae help the English Department to support students like Tessa – students who are doing research that changes the world. As Mary Ann Pollar said to Rainbow Sign supporters, "we can have the very best if a large number of people spend a small amount of money." Help make Berkeley English "the very best" for talented undergrads like Tessa.