FAQ Series – What is an elective?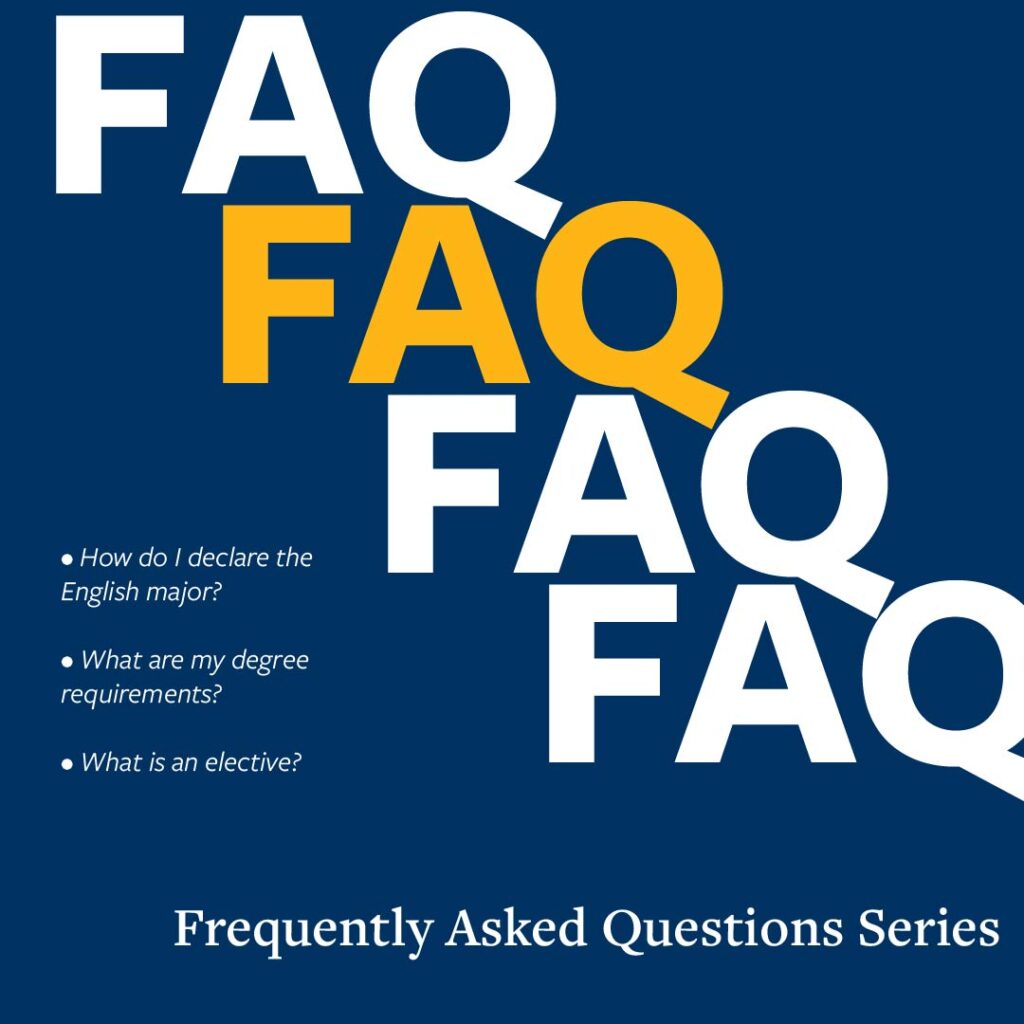 FAQ Series
What is an elective?
Welcome to our FAQ series, where our wonderful undergraduate advisor will be answering commonly asked questions about the English major at UC Berkeley. Follow along with us on social media for updates, and feel free to reach out if you have a question you'd like to see filmed for the series!
YouTube: https://www.youtube.com/channel/UCSYlJV9oh2YxoTgYSrGjrUg/
Instagram: https://www.instagram.com/ucberkeleyenglish/
Facebook: https://www.facebook.com/UCBerkeleyEnglish
Twitter: https://twitter.com/UCBEnglish