Dear English Department – A reintroduction to the Simpson Literary Project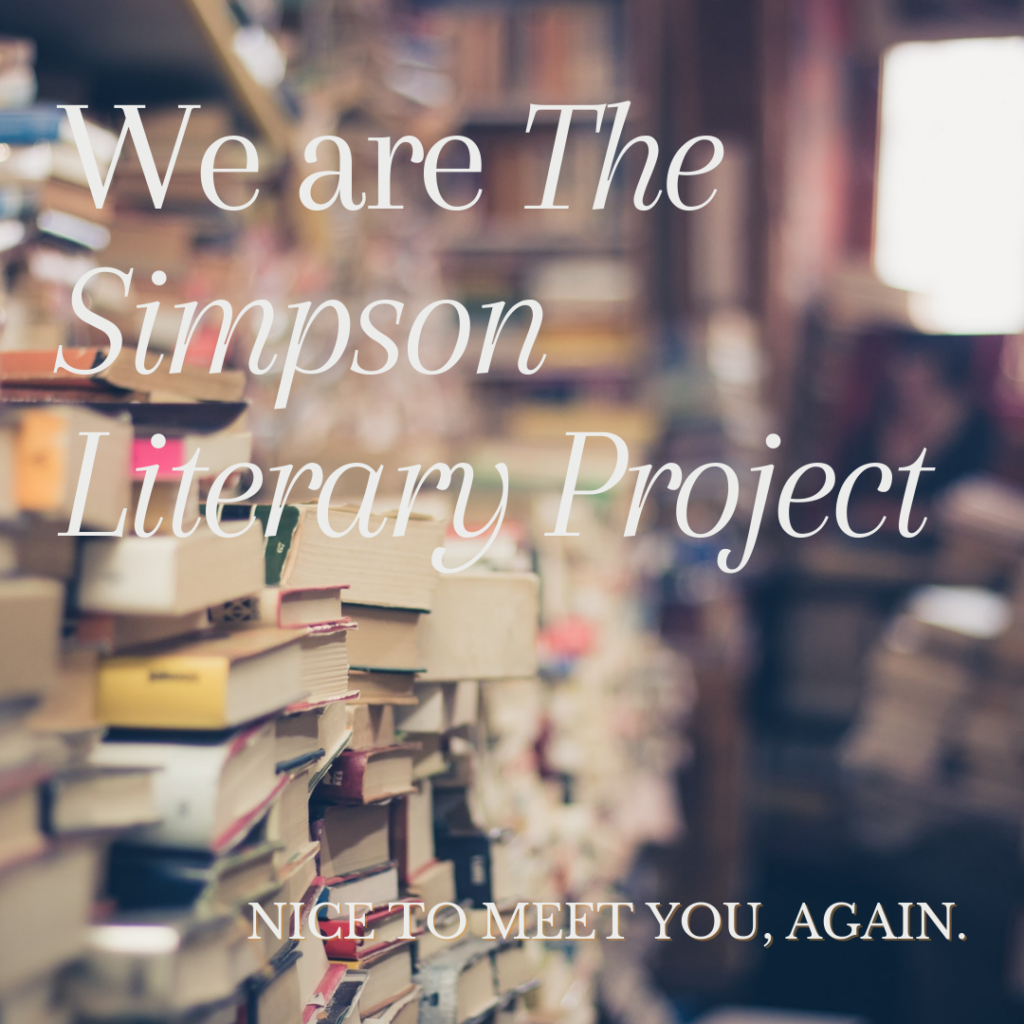 Dear UC Berkeley English Department,
          It's nice to meet you, again. We are the Simpson Literary Project, a nonprofit organization dedicated to supporting authors, and enhancing the lives of readers, writers, educators, and students in communities across California and the nation. Our story begins in Wheeler Hall, where our founder Joseph Di Prisco completed his English PhD and wrote his dissertation on Mark Twain. After a twenty year teaching career and publishing twelve books across genres, he spearheaded a collaboration between the UC Berkeley English Department and the Lafayette Library and Learning Center: The Simpson Literary Project.
          We support all writers and storytellers, whether you are learning to write, are a professor or teacher of literature, or are a midcareer author continuing a lifelong craft. With the help of a handful of Cal's English Grad students, we lead creative writing workshops in bay area high schools and juvenile halls. We've collected the work of these students in our anthology: Simpsonistas: Tales from the Simpson Literary Project where teenage writers are published alongside Joyce Carol Oates and other authors of national prominence associated with Simpson Literary Project.
         Last month, we announced the Longlist Finalists for our 2021 Joyce Carol Oates Prize. The Prize annually recognizes a midcareer fiction writer who has earned a distinguished reputation and the gratitude of readers. These authors have published at least two notable books of fiction, but have not yet received capstone recognition. The winner of this prize receives a $50,000 award to encourage and support forthcoming work, and two week residency in the UC Berkeley English Department. If you need a break from your syllabus-required-reading, we recommend borrowing one of these books from Doe, to gain a fresh perspective on your reading and the world.
          The Simpson Literary Project exists to help you foster and grow a lifelong passion for stories and storytelling. We are here to remind you, and our communities, that stories can change the world. In pre-covid times, we would have the chance to gather in Maude Fife to listen to our Simpson Fellows and Joyce Carol Oates Prize Winner breathe life into their stories. We look forward to the days where together we can hold space for fiction, delight in language, and maybe even share a pizza, or a story or two.
          Until then, please feel free to connect with us on Twitter, Instagram, or Facebook.
All for now,
The Simpson Literary Project