An Interview with Kathleen Donegan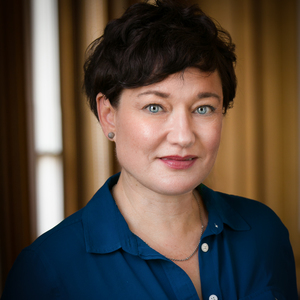 1. What exactly is the role of associate dean of arts and humanities? How are deans chosen?
2. What drew you to the position? Was there something particular you hoped to accomplish?
3. How did you get involved in the administrative side of the university? What was your path to your current position like?
It was an appointment to a committee in the English department that first drew me to administrative work. We had been endowed with a large gift by an alumni, who wanted to make a positive impact on the lives of English undergraduate students by offering them mentorship, connecting them more closely to the life of the department, and imparting to them a feeling of belonging. Two other professors and I were given the opportunity to build a program that would connect senior faculty, junior faculty, graduate students, and undergraduates in relations of mentoring. The program was to promote both intellectual and social connections, and create bonds between people who loved to think about the same sorts of ideas and questions. This is the program that eventually became Berkeley Connect, and I had the opportunity to build it from the ground up. I found the task so intellectually and personally stimulating – thinking hard about what students need, what they enjoy, how to bring the resources of the institution to bear on personal relationships, how to create real and lasting bonds of community. What started off as an experiment in the English department eventually grew to find a home in over twenty departments across the university, and has become a model for student engagement at Berkeley. It was enormously exciting to see our ideas, developed over lunches and coffee dates, impact so many students' lives. To be part of something that took off in this way vividly demonstrated to me the power that can come when creative collaborations grow into institutional programming, allowing me to touch more students in more contexts than I ever could in a classroom. The experience of launching Berkeley Connect made me want to work in administrative roles, where I could promote changes that stretched across this enormous social field of campus to give students opportunities that enriched their lives.
4. What do you find most rewarding about your work as a dean? Are there any accomplishments that you are particularly proud of?
The most rewarding part of my job as dean is coming up with creative ideas, working through institutional channels to make those idea a reality, and then seeing students' lives and learning impacted by the new opportunities that are offered. It starts with me askin "What if…" and ends with hundreds of students having new social and intellectual experiences that help shape their college years. I am particularly proud of a program I created for first-year students called "The Compass Courses." These courses take a big, broad idea and show how different fields in the humanities approach it uniquely. The course is taught by three professors from three different departments. After an initial all-group gathering, the class splits up into three groups, each studying with a different professor and learning the tools, texts, and approaches of that professor's discipline. After four weeks, the groups rotate to study with a new professor and a new discipline, and after another four weeks, rotate again to the final professor and discipline. Then the whole group gathers again at the end to review the territory they've covered and survey what they've learned. It's a chance for first-year students to explore disciplines that may be new to them, to work with three senior professors, to develop intellectual curiosity and flexibility, and to start their Berkeley experience in a rich and dynamic classroom. The Compass Courses are the signature courses of the Arts and Humanities division. They have brought professors, graduate students and undergraduates together from across the campus, and have given hundreds of students an exciting start to their Berkeley careers.
5. During your time in the role, how has the job evolved?
My work in the Dean's Office has mostly focused on developing a new curriculum. The Division of Arts and Humanities is made up of nineteen departments, and while departments can cross-list classes, when I entered the job there was no way to offer inter-disciplinary classes that would appeal to students across the whole division. I developed the course designation HUM (for Arts and Humanities) in order to offer these kinds of classes, and since then have started up many new courses. Some of these new courses are part of a $2.5 million Mellon grant we won for New Strategies in the Humanities. The grant supports the Compass Courses, Mentored Research Labs, and a graduate Collaborative Research Seminar. We also have a course called "Entrepreneurship for All: An Insiders' Guide to Start Ups" that enrolls nearly a hundred students every spring and is taught by two successful Silicon Valley entrepreneurs who wanted to encourage non-coders to bring their creative and intellectual talents to the start-up world. There's a new class called "Transfer Foundations" designed especially for entering transfer students, which supports the dramatic transition from community college to Berkeley by laying out the methods of teaching and learning in the humanities in explicit and transparent ways. Recently, I've served as co-chair of a task force called "Arts and Humanities for the Future," and we've developed a suite of large enrollment lower-division gateway classes for students across the Arts and Humanities, some focusing on how the humanities can help us think about questions of social justice, technology, and the environment – pressing questions to which your generation will have to find meaningful answers. I've been thinking a lot lately about what and how students learn in their first two years, and how important it is to bring our newest students into close contact with professors, and for them engage together the big questions that the arts and humanities ask about the human condition and how to make meaning of it. When I began the job, there was no divisional curriculum but as I leave it, we are building a curriculum that will help chart the future of the arts and humanities at Berkeley.
6. How does your work as an associate dean intersect and how does it differ from your work as a professor?
Because I work on curriculum, my work as associate dean is closely related to my work as a professor. I'm always imagining new classes, and thinking about how to engage students' intellectual lives in the most powerful and personal ways possible. The great difference is that as a professor I'm responsible for leading my own classrooms, but as associate dean I get to collaborate with other faculty and turn my ideas over to them and let them create the experience. This means I get to be part of students learning much, much more than I could ever teach them. It is so exciting to see your own thought go in a direction in which you could never have taken it alone. I'm awed by the brilliance and dedication of my colleagues, who are making amazing things happen across campus all the time. I also get to work with incredible staff people in administration, and see the creativity, enthusiasm, and skills of people who stay mostly behind the scenes but who are deeply, deeply committed to the university and its highest goals. Part of learning how this place works has been collaborating with the people who make it work, and I have so much respect for them and all they do for our students.
7. What advice would you give to undergraduate women who are interested in the administrative side of higher education?
Don't be afraid to commit yourself to visions that are much bigger than you could ever realize by yourself. Your sustained commitment to the idea will have the effect of bringing other people along, and they will dedicate their own skills and resources to the project. When you see gaps or problems or absences, always ask "What if…" and allow yourself to imagine a solution that will reach out to people and offer them new opportunities. Being in administration means thinking about systems, and how to put the systems into place that will best serve your people and allow them to grow. Train yourself to see untapped capacities in others, and invite people's best selves into play. Be patient with details and do your best to plow through bureaucracy while articulating your ideas as clearly and powerfully as possible. The potential for change and growth is bigger than you think.