An Interview with Susan Schweik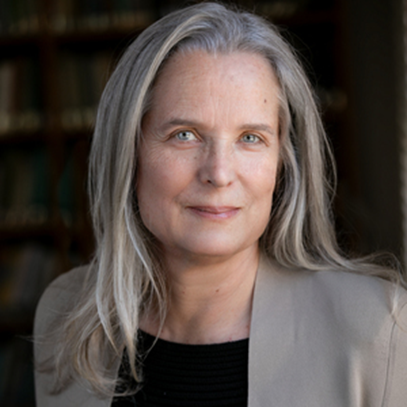 1. What exactly is the role of associate dean of arts and humanities? How are deans chosen?
Associate Deans are selected by the Deans they'll work with. I was invited by Dean Janet Broughton, and then re-invited to stay by Dean Anthony Cascardi. When I began the job, I believe there had been two associate deans of arts and humanities before me, Michael Mascuch in Rhetoric, who was the first to work in this position, and Victoria Kahn in Comparative Literature, who had done the job briefly. Vicky Kahn had been asked to assist Janet Broughton when Janet started as dean of A&H. I was approached by Janet Broughton to see if I was interested in the position. I never knew what happened behind the scenes to create that possibility; I suspected Ian Duncan, who was chair of my dept. (English) at the time, might have had something to do with it. I'm not sure how I came on Janet's radar.  I think possibly she'd heard me speak on a panel on student advising (I was an assistant dean in the L&S office of undergraduate advising for ten years). I think it's likely Ian recommended me when asked. People in English are often tapped for administrative positions, because we're in a big department that can spare faculty to take on other tasks than teaching.
My position was originally at 50% time; eventually it was converted to 100%. A significant part of the work involved drafting faculty merit reviews. Faculty in the Academic Senate are reviewed at regular intervals, first by department chairs who look at the record of their research, teaching and service in a given period, then by divisional deans, then by the Budget Committee, and then by the Academic Personnel Office and the Vice Provost for the Faculty. When I first started this position, the divisional stage of the review as I experienced it began with a draft letter reviewing the faculty member by Pat Manley, the veteran assistant for Academic Administration (she'd been in that position almost twenty years earlier when I was first hired at Berkeley). I reviewed her draft (along with all the material provided by the faculty member and the department) and revised it and passed it on to Dean Broughton, who did extensive review and revision of her own. It was a very careful, thorough, interactive process at this level, with my work in the middle stage,  and Janet Broughton –one of the great women of Berkeley in 150 years–was remarkably hands-on about all the work done by the division.
A second major part of my work was handling everything (at the divisional level) that had to do with the faculty who are called "non-senate" or "lecturers." Here, too, there were highly experienced staff who did much of the work involved in hiring and reviewing these faculty members and doing personnel support. When I first started, Stacey Shulman was the go-to person, the expert, in all of Letters and Science on issues concerning non-senate faculty. The associate dean's position was particularly important here, because eventually, during my time in the job, the buck stopped more and more with me when decisions needed to be made concerning "non-senate" faculty (with the exception of "excellence reviews" deciding on longer-term continuing employment). Unlike "senate faculty," these faculty members were/are unionized, so the job meant being in discussion and sometimes in negotiation with the union, UC-AFT.  I personally think that decisions about these represented faculty should not be the responsibility of the associate dean; there should be more checks and balances, and also more attention to and learning from and about the work of lecturers at higher levels of the campus. I did a fair amount of talking both to non-senate faculty members and to department chairs about issues that were coming up for them. I also consulted with other associate deans in other divisions. I worked hard to help develop processes that recognized the good work of all faculty and that responded flexibly to workers' needs and situations.
Then there were other aspects of the job, some of them regular—assisting in the selection process for some fellowships, reporting to foundations about work their grants were funding, supporting the development and sustenance of "less commonly taught languages," including ones not housed in the division (African languages and American Sign Language). Some parts of the job were special one-time tasks. Many of these had to do with the Reading and Composition (R&C) program on campus. I co-chaired an R&C task force with professor Linda Rugg, and when a sudden infusion of funds came in to create a massive number of new sections of R&C 1A and 1B as part of the "Common Good" program to eliminate waitlists in required courses, I helped make that happen. I was also heavily involved with the C3 Creating Connections Consortium of liberal arts colleges and UCB, which sought "to address the challenges of inclusion and diversity in higher education by building capacity, investing in cohorts of talented graduate students and faculty from underrepresented groups, and creating and nurturing connections between partners interested in institutional change." As I could, I supported the "diversity and equity" work of my co-workers Josephine Moreno and later Alberto Ledesma.
2. What drew you to the position? Was there something particular you hoped to accomplish?
I was interested in making the review process for all faculty in the division as fair and perceptive, and as un-discouraging, as possible. As a supporter of all the unions on the campus, I was very much drawn to working on the management side and trying to ensure that the represented workers, the UC_AFT, and the union contracts were treated with respect. I care about the teaching of writing, so the parts of the job that dealt with Reading and Composition mattered to me. I loved the part of the job that involved learning about my faculty co-workers' work, especially in departments outside my own—in the language departments, in the arts, in philosophy.
3. How did you get involved in the administrative side of the university? What was your path to your current position like?
As I wrote above, I was tapped for it, as I was for the assistant dean of undergraduate advising I did in L&S for ten years. I had been involved in various campuswide projects and committees that I guess brought me to the attention of the people doing the tapping.
4. What do you find most rewarding about your work as a dean? Are there any accomplishments that you are particularly proud of?
Quiet decisions that made things easier or better for people, whether that involved recognizing and supporting their intellectual and creative work or recognizing their situations and finding ways to support them. Representing "management" from a position of deep respect for the work of unions and labor. Working to support the vital work of the creative arts and the essential perspectives and skills the "humanities" carry. Commitment to "diversity, equity, and inclusion" beyond lip service.
5. During your time in the role, how has the job evolved?
It broke into two positions, one largely (but unfortunately only at half-time) devoted to most of what I did, one involving more creative program planning.
6. How does your work as an associate dean intersect and how does it differ from your work as a professor?
Reading file after file on people's research and teaching drew on and honed all the skills I use as a professor. It was intellectually very gratifying, like being in grad school all over again but in all these different fields. But in many ways, it's the opposite of the free space of curiosity I experience in my professorial role; in the end, it's contained by bureaucracy, it's technical and instrumental. You are a figurehead. You have to be willing to accept that, pragmatically.
7. What advice would you give to undergraduate women who are interested in the administrative side of higher education?
Classically academic jobs are few and far between. At a place like Berkeley, you have to be trained to be a professor (and actually be one) before you are in a position to be an assistant or associate dean. At some other schools, it might be a career path of its own, separately. But I believe you should understand the work of faculty from inside before you move into this level of administration. Working on the administrative side, I got to know staff working in the division and the department much better than I had and realized how many of them are outstanding artists and writers and scholars. There are many staff/administrative tracks that connect with what you value about academia and are vital to the survival of higher education. If you want to stay inside academic culture but can't find a teaching job, consider applying for a staff position; many of those you can do after finishing a B.A. If you want to work as an associate dean, you'll probably need to get a PhD and to build up the best record you can of campus-wide committee work.