The Bedri Distinguished Writer Series – Fall 2021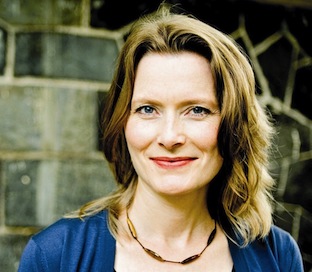 For information on the Bedri Distinguished Writer Series, including past and forthcoming events, please visit the Series' website.
Join us for a public lecture with Jennifer Egan, the Fall 2021 Bedri Distinguished Writer, on Thursday, November 4th at 5:00 PM in 315 Wheeler Hall (the Maud Fife Room). A smaller, department-only Q&A will take place the following day (Friday, November 5th at 3:30 PM, also in 315 Wheeler). Please email englishevents@berkeley.edu for details.
Jennifer Egan is the author of The Invisible Circus, Look at Me, The Keep, A Visit From the Goon Squad (winner of the Pulitzer Prize and National Book Critics Circle Award, 2011), and the story collection Emerald City. Her fiction has been published in The New Yorker, Harper's Magazine, GQ, Zoetrope, All-Story, and Ploughshares, and her nonfiction appears frequently in The New York Times Magazine. Her newest novel, Manhattan Beach, was published in October 2017 and was awarded the 2018 Andrew Carnegie Medal for Fiction.
The Bedri Distinguished Writer Series brings to Cal each year a fiction writer, screenwriter, or playwright of great distinction for events directed to faculty and students of the English Department and to the Berkeley campus and wider community. The Series aims to demonstrate the power of writing to foster broad transcultural conversations through the vision it presents, the questions it raises and the ideas it can inspire.