Ryan Lackey's essay forthcoming in Simpsonistas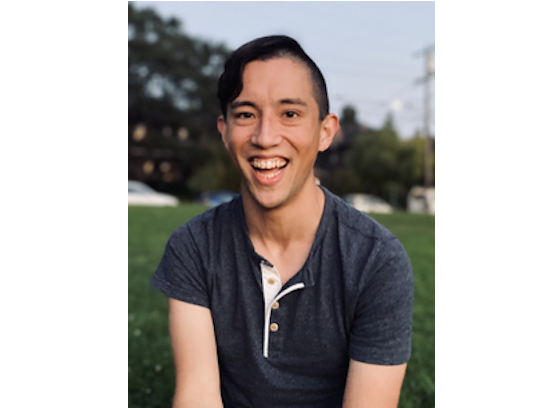 "Beyond the Process," an essay by fourth-year English Ph.D. student and recent Simpson fellow Ryan Lackey, will be included in the forthcoming fourth volume of Simpsonistas: Tales from the Simpson Literary Project due out in October 2022. Simpsonistas, which is published annually, collects work by associates of the New Literary Project (formerly the Simpson Literary Project), placing the work of teenage students alongside that of award-winning authors.
Ryan was one of five Berkeley English students to serve as Simpson fellows in Spring 2022, and led a creative writing workshop at Aspire Richmond College Preparatory Academy. Other workshop leaders from Berkeley English were Jessica Laser and Delarys Ramos Estrada (at Girls Inc. of Alameda County), Alexander Ullman (at Mt. McKinley High School, tied to Contra Costa County Juvenile Hall), and Noah Warren (at Walnut Creek's Northgate High School).
The New Literary Project was launched in 2017 in collaboration with the Berkeley English Department. It seeks to support the art of storytelling by offering mentorship to high school-age writers, by sponsoring literary projects that are open to the Bay Area community, and by awarding a significant prize ($50,000) annually to a mid-career writer of great distinction. Past winners of the Joyce Carol Oates Prize have been T. Geronimo Johnson, Anthony Marra, Laila Lalami, and Danielle Evans. This year's winner, the celebrated novelist Lauren Groff, will also serve as a writer-in-residence in the English Department at Berkeley.
You can read an excerpt from Ryan's piece, which reflects on his time leading his workshop at Aspire Richmond College Preparatory Academy, below:
Emphasizing process just defers the question: if the point of writing is the process, what's the point of the process? What makes it worthwhile? Why would anyone want to reproduce in their own lives the image of the grim writer at the grim desk, everyday, working grimly? It's almost gnomic or koanlike: you write because you write.
For me, at least, workshop is one way—maybe the only consistent way I've ever found—to break open process and find something inside that's worth holding on to. There were seven students in my workshop at CalPrep, a charter school in Richmond, California. All seven are girls, none are white, and they shared in the beginning a tentative enthusiasm about writing that seemed familiar to me, the kind of feeling that arises when you'd like to do something but aren't quite sure if you really can: a graduate student at karaoke, or a cat below a high ledge.
The rest of the piece can be found here.