Read Along with Berkeley English: "Modern California: Sunshine and Noir"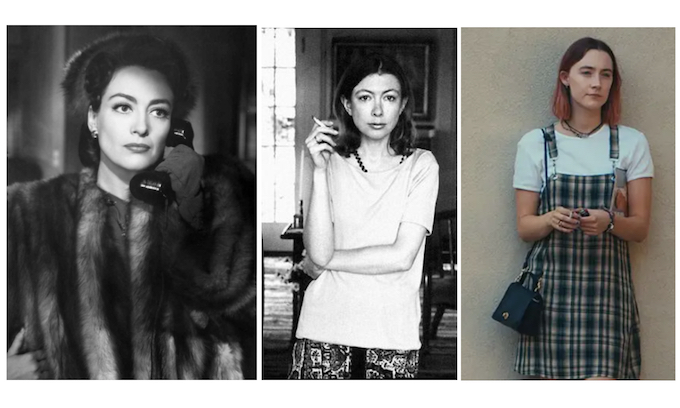 Course Description
Professor: George Starr
Across this term we'll be looking at how writers and filmmakers have grappled with the relationship between the California dream and the California nightmare.
We will begin with the film Mildred Pierce (dir. Michael Curtiz, 1945), a classic noir tale of ambition and murder; explore some essays from Joan Didion's first nonfiction collection, Slouching Toward Bethlehem (1968); and end with the wry coming-of-age drama Lady Bird (dir. Greta Gerwig, 2017).
Monthly Readings
All meetings at 5 pm PST.

Session #1: Tuesday, February 21 at 5 pm
Mildred Pierce (dir. Michael Curtiz, 1945)
Session #2: Tuesday, March 21 at 5 pm
Joan Didion, selections from Slouching Toward Bethlehem (1968)
Session #3: Tuesday, April 18 at 5 pm
Lady Bird (dir. Greta Gerwig, 2017)