Read Along with Berkeley English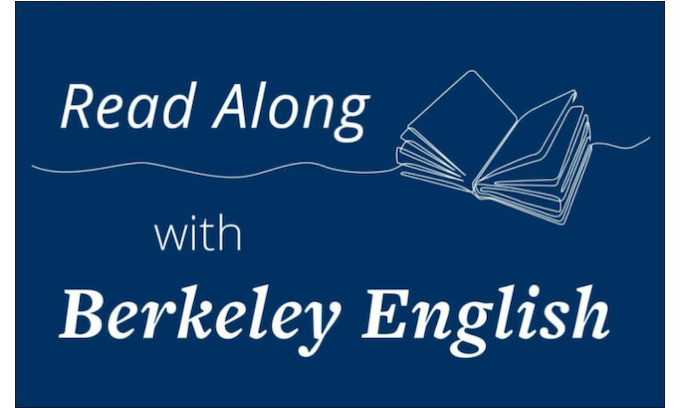 If you are like many graduates, your seminars count among your most vivid college memories. We'd like to share that experience with you again by inviting you to read along with the two current courses highlighted below. For each seminar, we provide selected readings and discussion questions, along with an invitation to join an ongoing online discussion and monthly Open Office Hours with the professor.
Please sign up for the Read Along newsletter to stay updated and receive reminders about the monthly Office Hours.
In the meantime stay connected with the Read Along community by joining the private Read Along with Berkeley English Facebook group.
with Prof. Beth Piatote
This course explores literary production by Native American/Indigenous writers from the nineteenth century to present, drawing out the various linguistic and literary influences present in the works. We'll emphasize the foundations of Indigenous languages, literacies, and form, while also analyzing how Native American writers have consistently appropriated Western literary forms and styles to express a distinctive aesthetic. We will range widely, drawing from traditional stories in their own languages (with translation), short stories, speculative fiction, and film.
Meeting Schedule:
October 5, 6 pm: Zitkala Ša, "Old Indian Legends" and "The Great Spirit"
November 9, 6 pm: Cherie Dimaline, The Marrow Thieves
December 7, 6 pm: Amanda Strong, Biidaaban (The Dawn Comes) (film) and Louise Erdrich, "Rock Paintings"
with Prof. Kent Puckett
We'll read and discuss three of Shakespeare's tragedies—Hamlet, King Lear, and Antony and Cleopatra—with an eye to how they work as aesthetic objects and how they shed light on the nature of tragedy. In addition to exploring Shakespeare's sense of the tragic as a response to his own time, we'll explore how his plays might help us understand what remains true about the experience of the tragic in literature, history, and life.
Meeting Schedule:
October 12, 6 pm:  Shakespeare, Hamlet
November 16, 6 pm: Shakespeare, King Lear and Stephen Booth, "On the Greatness of King Lear"
December 14, 6 pm: Shakespeare, Antony and Cleopatra and Janet Adelman, The Common Liar: An Essay on 'Antony and Cleopatra' (excerpt)